For those that love a meal from the sea, Old Captiva House has a dream seafood menu full of flavor just for you. Whether you choose scallops, shrimp, fish and lobster, or options from the full sushi menu, you'll be swimming in a seafood glory with these options:
Ahi Tuna: asian seared ahi tuna with a wasabi potato spring roll, baby bok choy, and caramelized mushrooms drizzled with citrus soy vinaigrette
Lobster and Crab Crusted Scallops: Lobster and crab crusted scallops with coconut rice, vegetable medley, and citrus butter sauce
Chilean Seabass: Chilean seabass with creamy polenta, vegetable medley, and citrus butter sauce
Cioppino: Fisherman's Stew with clams, mussels, shrimps, scallops, calamari, gulf grouper, roasted tomato seafood broth, and a saffron risotto cake
Branzino: Branzino with quinoa and Argentine red shrimp stir fry, crisp Asian vegetables, cremini mushrooms, edamame, and pink guava vinaigrette
Blackened Snapper: Blackened snapper with chef's own watermelon cucumber salad, roasted corn polenta, and a citrus butter sauce
Jumbo Prawns: Pan seared jumbo prawns with Maine lobster risotto, asparagus, Key lime butter sauce
Grouper: Grouper with basmati rice, julienned vegetables, asparagus tips, and mushrooms topped with a tropical lump crab salsa and citrus butter sauce
Jumbo Prawn Pasta: Sautéed prawns with baby heirloom tomatoes, artichoke hearts, cremini mushrooms, and black fettucine tossed in a white wine garlic butter sauce
Twin Tails: Six ounce cold water lobster tails, served with drawn butter, vegetable medley, and parsley red potatoes
House Smoked Salmon Pasta: House smoked salmon in a creamy sauce with a dollop of whole grain mustard, a sprinkle of Parmesan cheese, green peas and prosciutto tossed with Farfalle Pasta
Plus enjoy starters like blue crab bisque, baked lobster risotto, lobster crab cake, roasted shrimp, crusted scallops and lobster ravioli. Add scallops, shrimp, or lobster to ANY dish to take it to the next level of seafood-loving-paradise.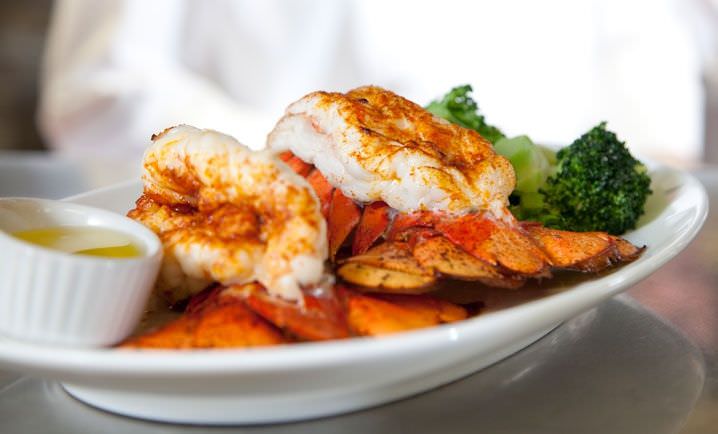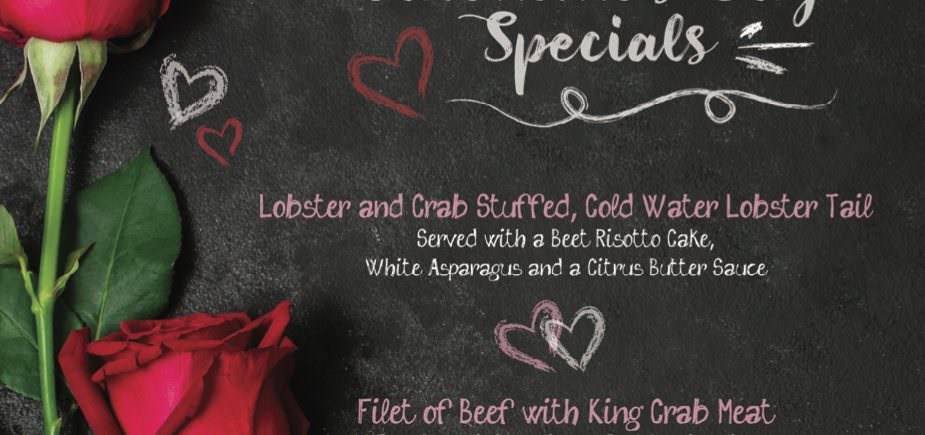 Picture this: A candlelit table, set against the backdrop of dusk as the sun has set. Music drifting between romantic tables inside a historic 100+-year old building. A table set for two. Special delectable entrees designed by the executive chef himself. A bottle of wine between the two of you. And something sweet to share at the end. Yum.
Old Captiva House loves love, and the experts will tell you, there's no better place to celebrate it than on Captiva Island.
Start your night out by paying respect to the sunset, sitting on the brick porch entrance to Old Captiva House. Then join us inside for the real treats!
This year, choose from two executive chef-selected menu items. A Valentine's Day favorite, the lobster and crab stuffed, cold water lobster tail is served with a beet risotto cake, white asparagus and citrus butter sauce. Another great choice, the filet of beef is panned seared and top with king crab meat, served on a port demi and bearnaise sauce with Hawaiian purple sweet potatoes and sautéed julienne vegetables with mushrooms. Not in the mood for surf or turf? The outstanding traditional menu is also still available.
Valentine's Day fills up fast, so if you and your sweetheart want to soak in the romance this year, you'll want to make your reservations soon. For convenience, Old Captiva accepts reservations online through OpenTable or via phone by called 239.472.5161 x 421 between the hours of 5:30 and 9:30PM.
Valentine's Day falls on a Friday this year, so make a weekend of it, and join us at 'Tween Waters Island Resort & Spa. Reservations are still available for a romantic weekend getaway, including on-site dining at Old Captiva House. Tween-waters.com